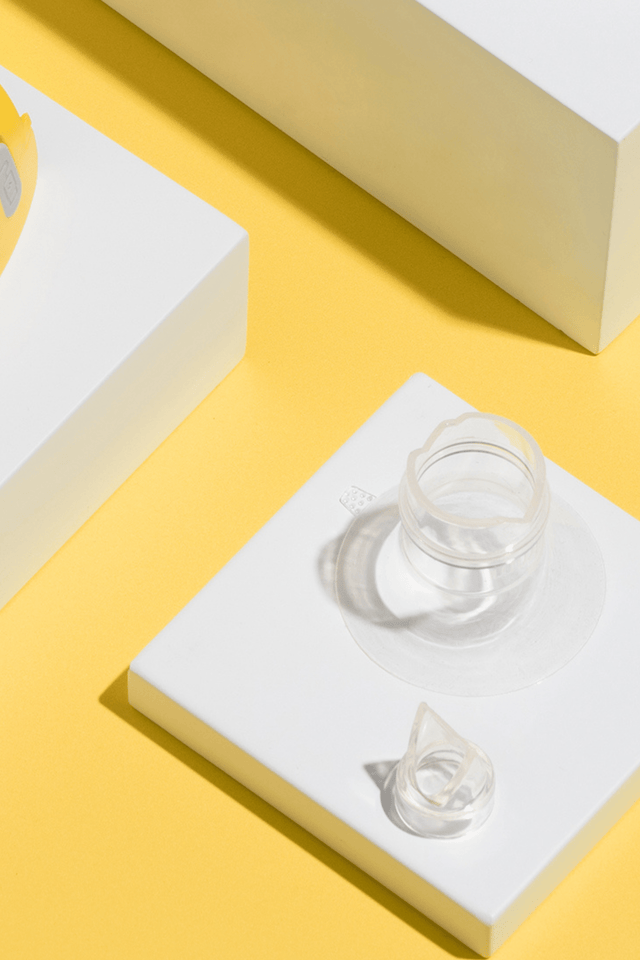 Onze WOWMOM borstkolf wordt standaard geleverd in maat 24 met flanges in maat 17 en 19
Ben je de onderdelen kwijt of wil je een nieuwe set bestellen? Dan kan dit via hier. Geef duidelijk aan in de notities welke maat je nodig hebt.
Het is belangrijk om de juiste maat borstschild te gebruiken. De gemiddelde maat is 24. Heb je een kleiner maat nodig, dan kun je de borstschild verkleinen met een flanges van 17, 19 of 21 mm. Deze maten vind je terug in de onderdelen set. 
Weet je niet welke maat je nodig hebt? Check dat dan hieronder:
Fijne kolf
Super fijne kolf die amper onder je kleding opvalt. De kolf is zeer krachtig en sluit goed aan. De service die er is is top.
super kolven!
Ik ben heel tevreden over de kolven. Heel goede zuigkracht en zuigen goed leeg.
Het enige puntje dat ik kan geven is dat er geen schelp over de kolf zit.. bij mijn vorige was dit wel en anders lekt de overige melk eruit.. ook vind ik het jammer dat deze niet met een zakje komen om ze in mee te nemen. Dit doe ik dan deze moment met het zakje van mijn oude kolf.
Over de extra kit voor je kolf te verkleinen ben ik iets minder tevreden. Ik heb namelijk maat 17 maar zit nu met 5 extra maten en dat vind ik een beetje verspilling.