Handsfree pumping for
Extra cuddle time
Pump while you can do your other tasks and have more time for your little baby
Shop now
Most insurances reimburse an electric breast pump or part of it.
This can be up to 75% reimbursement
---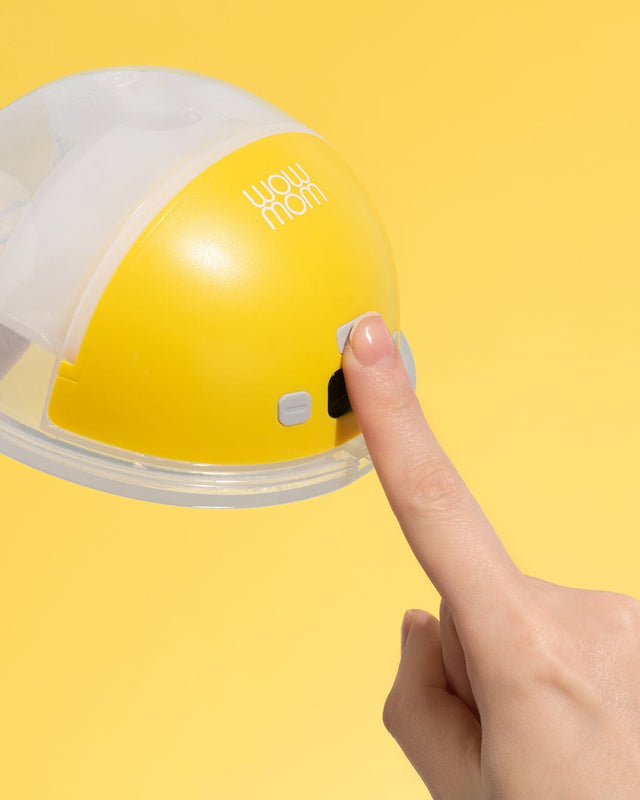 by Wowmom
Single Breast Pump WOWMOM
As a mother you want the best for your baby and breastfeeding plays an important role. Unfortunately, you can't always feed live for whatever reason. Breastpumping is then an option. We want you to be able to pump as comfortably as possible after your leave at work, on the road, during an event or simply at home. With WOWMOM you can pump hands-free anywhere, anytime. No longer the inconvenience of cables and searching for sockets. Our breast pumps are slim and easy to use without others noticing. With the WOWMOM breast pump you have your hands free and enough freedom of movement.
The flask is BPA-free, CE certified and easy to disassemble and clean after use.
The stock has different modes:
Let-down reflex mode: With this mode the let-down reflex is activated
Massage mode: With this mode you can enjoy a pleasant massage
Auto Mode: In auto mode, all steps take place in sequence to optimally express breast milk
Breastfeeding mode: During this mode, the pump makes pumping movements. This is how the breast milk is pumped best.
The breast pump has a powerful suction and can be set to level 12.
Approximately 200 ml of breast milk fits in each cup. You cannot lie down or lean all the way back or bend completely with the stock.
The breast shield has a standard size of 24mm. Do you need a different format? You can order these via the webshop.
Visit product page